Avalanche on Jebel Hafeet mountain road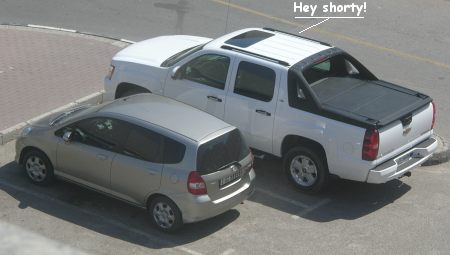 Naming a car after a natural disaster is never a good idea. It gives people like me a chance to come up with cheesy titles for articles. But I did take our recent Chevy Avalanche Z71 tester up and down the Jebel Hafeet mountain road. Considering it was a family picnic, I did not try to beat any records that I might have set with the Bentley. But it gave me the opportunity to try out some smooth driving techniques with a vehicle that has more body roll than the sinking Titanic.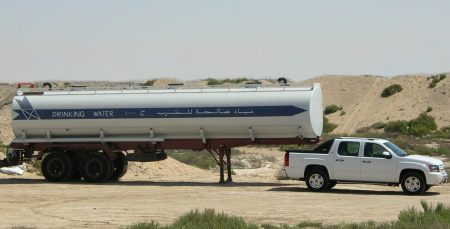 The Avalanche seems larger than the Titanic too, and it is a handy vehicle if one needs to haul stuff off-road or steal drinking water from labourers. And while it is an okay highway cruiser, it is definitely not built for carving corners.
Smoothness is often mentioned within track-driving instructions, but it can come in handy on public roads too. While smoothness can be overlooked in a car that already has sharp handling, jerky inputs can cause havoc in a vehicle as lumpy as the Avalanche.
The Avalanche has an extremely stiff structure, which I found out when I sat on the roof, but everything else is geared towards casual driving. Steering, braking and throttle all respond a few seconds after you command them, so a fair bit of pre-planning is required in quick-for-a-truck driving.
In contradictory terms, smoothness comes from driving in a more relaxed manner, and yet paying extra attention to do so. Instead of sudden inputs, a car will of course handle better with gradual turns of the steering wheel, soft acceleration inputs and linear application of the brakes. With two elderly passengers and food in the back seat, I tried my best to keep things from sliding all over the rear floor. Sudden but minor changes in steering direction during a turn caused the Avalanche to squeal its tyres, and slight but sudden braking made the whole body lurch forward, so it was interesting to see how things settled down with smoother driving, as the effects of uneven driving was so exaggerated in the bouncy Avalanche.
While I still didn't manage to stop luggage from rolling around in the back, I did manage the corners quick enough to be faster than all the other cars nervously inching along on that mountain road, even though I wasn't trying to drive fast, and the drive felt awfully slow too. Most overconfident drivers will probably think they're already smooth, but they really need a passenger to point out where their rough edges lie.