2009 Toyota Fortuner debuts in GCC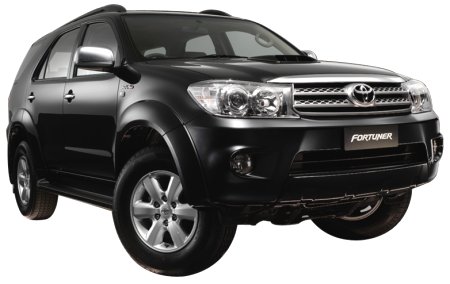 Toyota's Dubai-based dealers have already started slapping on photos of the 2009 Toyota Fortuner in vague magazine ads. Toyota doesn't advertise with us, but they didn't send us any details about the new model either, so I had to figure out what's new with this cheap truck.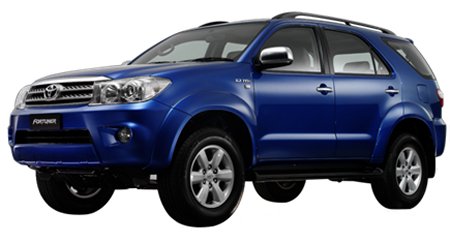 The front end gets the most visible changes, with reshaped headlights, a completely new grille design and a slightly resculpted bumper.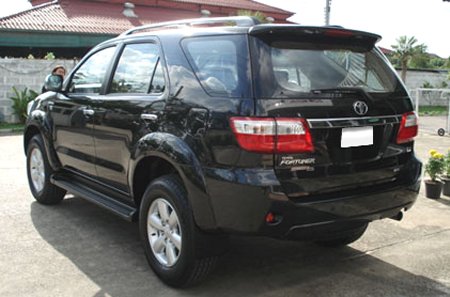 The rear seems to get slightly facelifted only, with redesigned tail-light clusters.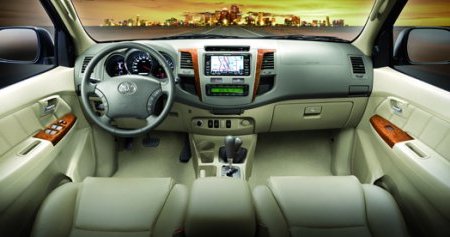 The interior remains the same in overall design, which means most of the hard plastics carry over from the previous model. But there are some trim upgrades, as seen in this top-of-the-range model. As this is simply a cosmetic facelift, cabin space remains the same as before. New features include roof-mounted a/c vents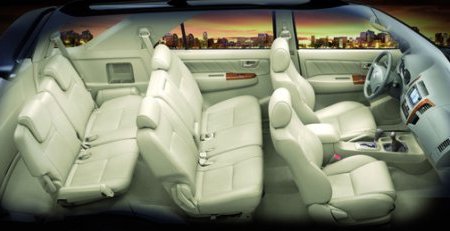 East Asian markets such as Thailand, where the Fortuner is built, have numerous dealer-installed accessories available, such as body kits and chrome trimmings.
Mechanically, the 2009 Fortuner still retains the same 2.7-litre and 4.0-litre engine choices as the pre-2008 models. These new models should be available at local GCC dealers already, at similar prices as the previous version.
Keep track of local prices and other details in the Toyota Fortuner buyer guide.