Toyota Avalon 2011 revealed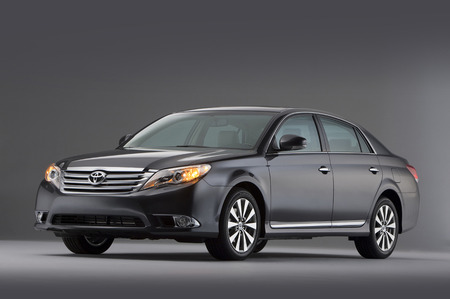 With all the recalls Toyota have been doing, they were in the news for a different reason recently, the launch of the Toyota Avalon 2011 model. Bearing the same engine under the bonnet, the re-design has a slight makeover on the exterior. The interior had more changes done which is much improved from the previous model.
The outside has a new wider grille with a new headlight design. The bumpers have been redefined to a 'trapezoidal' design. The rear tail-lights have also been changed slightly and is now integrated with LEDs. New 17-inch rims have been added to the Limited range.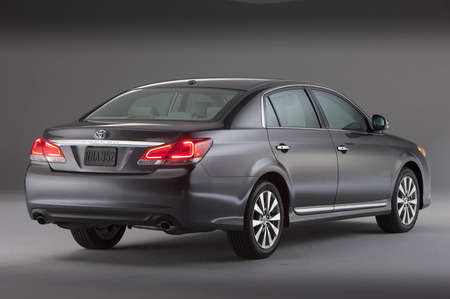 In the interior, the leather seats have thicker stitching and ample wood-trim for an upscale finish. The front seats have active headrests as standard. The steering wheel includes controls for Bluetooth hands-free phones, the audio system, climate system, and the information center. New standard equipment include Bluetooth hands-free, music streaming from a compatible device, USB and auxillary connections. The standard Avalon gets a 9-speaker stereo system where as the Limited get the 12-speaker JBL system. A rear-view monitor function is standard in the rear-view mirror or with the navigation system.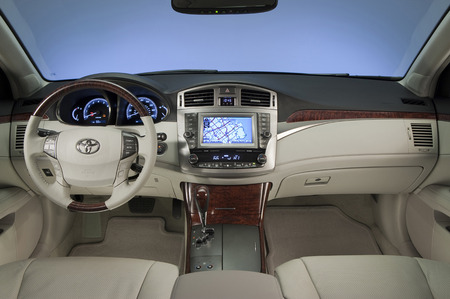 The 2011 Toyota Avalon will have the same 24-valve 3.5-litre V6 engine which produces 268 hp. Fuel efficiency is at an impressive 11 litres/100 km in the city and 8.1 litres/100 km on the highway. Safety features include Vehicle Stability Control (VSC), anti-lock braking system (ABS) with Electronic Brake force Distribution (EBD), Brake Assist, and TRAC traction control system. TRAC and VSC functions can be switched off by the driver.
The Toyota Avalon 2011 didn't exactly look to make anything new, but just improve slightly on what's already there. It should be launched in the UAE and GCC by the end of this year. For the latest specs and updates on the Toyota Avalon in Dubai and Abu Dhabi, check the Toyota Avalon buyer guide.