Toyota Land Cruiser 2011 with 5.7-litre V8 in Kuwait & UAE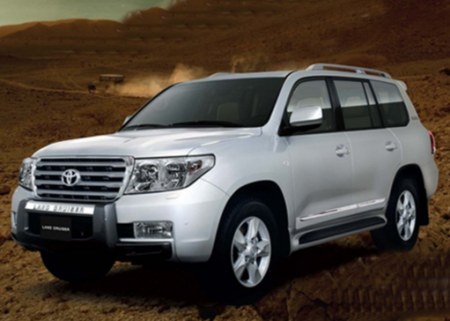 One of our readers, Fahad, tipped us off that the 2011 Toyota Land Cruiser will now be available with a 5.7-litre V8 in the Middle East, and has already been revealed in Kuwait as a 60th anniversary model, according to the dealer website there. We are also hearing rumblings that the 5.7-litre model is already in the UAE, and should soon be found in Saudi Arabia and other GCC countries too.
The Japanese-built Land Cruiser with the 5.7-litre "VVT-i" V8 was originally only offered in the United States since the redesign in 2008. The only way to get that engine in Dubai was to buy either a Lexus LX 570 or a Toyota Sequoia, while the Land Cruiser soldiered on with a 4.0-litre V6 and a 4.7-litre V8, both now outclassed by the all-new 2010 Nissan Patrol. So Toyota here seems to be salvaging some pride by bringing in their top model, offering 362 hp in "VXR" GCC-spec trim.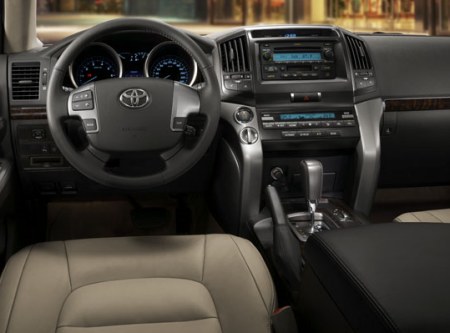 Standard features include a 6-speed automatic transmission, intelligent keyless entry and start, 18-inch alloy wheels, two fuel tanks for a total of 138 litres, rear spoiler, front and rear parking sensors, front fog lights, sunroof, leather upholstery, wood trim, power-adjustable front seats, HID headlights, rear camera, four-zone automatic a/c, cool box, remote start, cruise control, six airbags, and a JBL audio system with 14 speakers, 6-disc changer, DVD player, navigation, Bluetooth, AUX and USB ports.
Also standard are ABS brakes adjustable to various types of terrain, crawl control, stability control, hill start assist and the KDSS dynamic suspension system.
The 2011 Toyota Land Cruiser should still be available with the existing engine choices. Expect the new models to be available in showrooms soon.
Keep track of updates in the Toyota Land Cruiser buyer guide.