BMW 316iA joins 2011 3-Series range in the UAE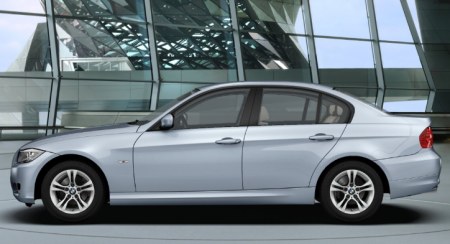 BMW used the 2010 Sharjah Auto Show to launch the 2011 BMW 316iA in the UAE. The 316iA is a new base model for the wide-ranging 3-Series line-up, to offer "poorer" buyers a chance to buy a proper BMW sedan at an affordable price instead of being forced to squeeze into a 1-Series hatchback.
Externally, the 316iA will look largely like its more expensive 3-Series 4-door brethren, but will be powered by a 1.6-litre 4-cylinder engine, good for only 115 hp and 150 Nm of torque, and mated to a 6-speed automatic on a superb rear-wheel-drive platform.
The 316iA seemingly does not qualify for the UAE dealer's latest service promotion, the BMW Service Inclusive Ultimate Package, which comes free with the purchase of all models from the BMW 5-Series upwards and covers all major servicing for the first 5 years or 100,000 km, including wear and tear parts that are beyond the standard warranty, costs for labour, original BMW replacement parts and top-up oil.
We estimate the 316iA starts at about Dhs 100,000 in Dubai, and should become available across the GCC as well.
Keep track of price updates in the BMW 3-Series buyer guide.