Long-term update: 2011 Infiniti QX56 first look

First things first, the 2011 Infiniti QX56 makes a big first impression. It is so big, in fact, that it makes us feel a bit embarrassed to be standing next to it, us appearing to be relative midgets. Of course, that bigness is generally regarded to be part of its appeal.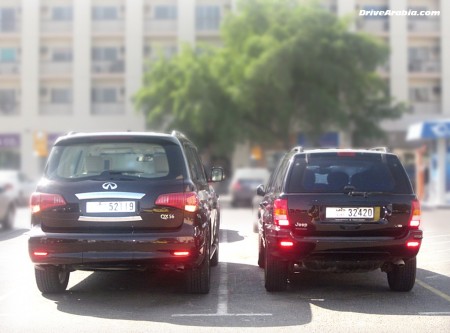 Looking at the specs, the new Japanese-built model is 4 centimetres longer than the previous American-built one, and nearly one-third of a metre longer than the Lexus LX 570! Oddly enough, the 2011 edition has a 5-centimetre shorter wheelbase than the old model, although still a whopping 23 centimetres longer than that of the Lexus. Ironically, the 2011 QX56 is lighter than either of them!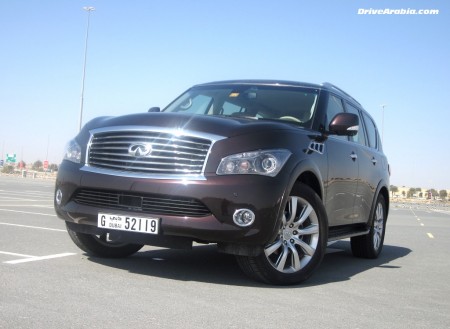 We've been hearing a lot about how ugly the QX looks. We honestly don't know where the criticism is coming from, but it is obvious that most people have not seen this SUV in the flesh, given its relative rarity compared to the latest Nissan Patrol. Quite frankly, the Patrol is ridiculously bland up front, while the QX tries to be ridiculously unique. We'll take 'unique' over 'bland' any day. Nobody gives the Patrol a second look any more, but this thing attracts attention everywhere it goes, even from Patrol owners.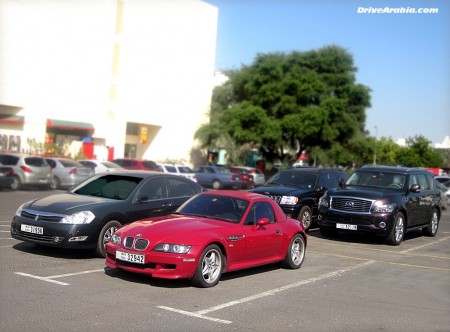 We've been getting used to piloting a vehicle this big in a city this small. This is only the third largest vehicle we've ever tested, after the Chevrolet Avalanche and the Dodge Ram Laramie, but it is easily the largest SUV ever. Usually, when testing these big rigs for a couple of days, we stick to the highways and avoid areas where we know will have parking issues. However, we are using the QX56 as the new daily driver of our long-term fleet, which means we've already slogged it out in the cramped quarters of "old" Dubai, and we're slowly getting used to its size. It helps a lot that the QX is also the most high-tech big rig we've ever driven, complete with four cameras and a bunch of sensors to aid in driving it.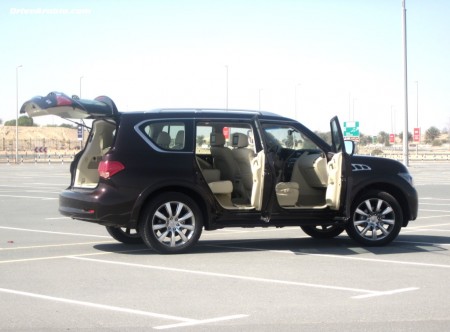 We have a whole lot to cover with this Infiniti, as we go over the interior features and the tech gadgets soon. A full road test is on the cards too. Maybe even one of our "legendary" Economy Tests is also in order, because in the way we are driving it now, we're having to fill it up with petrol every few days!
Original Mileage When Borrowed: 10,415 km
Latest Mileage To Date: 10,800 km
Latest Average Fuel Economy: 19.2 litres/100 km
Cost of Latest Problems: Dhs 0
Cost of Latest Maintenance: Dhs 0

Total Non-Fuel Running Cost Since Borrowed: Dhs 0