ABT package for Audi A7 Sportback 2011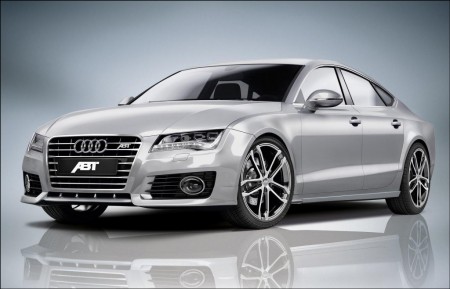 ABT is offering a performance package for the 2011 Audi A7 Sportback. The package includes facial and engine upgrades on both the 3.0-litre petrol and diesel engines.
Power is boosted in the 3.0 TFSI engine from 300 to 410 hp. In the 3.0 turbo diesel engine, there are two options, one which uses the standard turbo and the other uses ABT's turbocharger. Power goes up from 245 hp to 282 hp with 500 Nm of torque, and 310 hp and 610 Nm if ABT's turbocharger is used.
On the outside, the ABT A7 offers side skirts, front spoiler and rear skirt and a quad-exhaust system. The car has been lowered as well, and a choice of different rims are available in sizes 19-21-inch.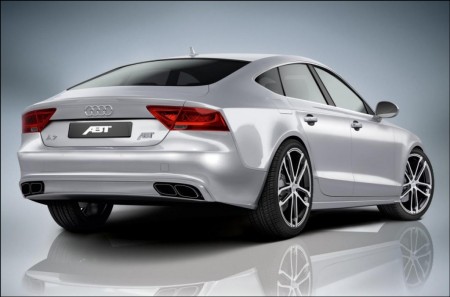 The standard 2011 Audi A7 Sportback is scheduled for release this year in the UAE, Saudi Arabia, Qatar and other GCC regions.

Keep track of latest prices and updates in the Audi buyer guide.