Saudi Arabia's oldest Chevrolet Suburban is a GMC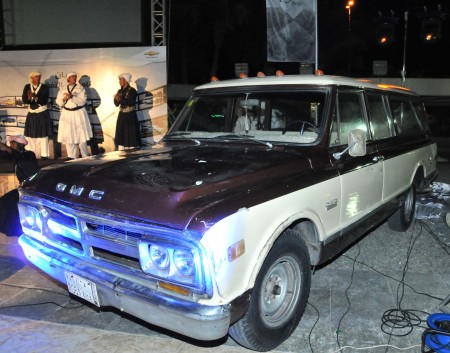 General Motors reports that sales of their Chevrolet Suburban increased by 34% this year compared to a year ago. And Chevrolet celebrated 75 years of the full-sizer with a little contest in the Middle East to find the oldest Surburban around.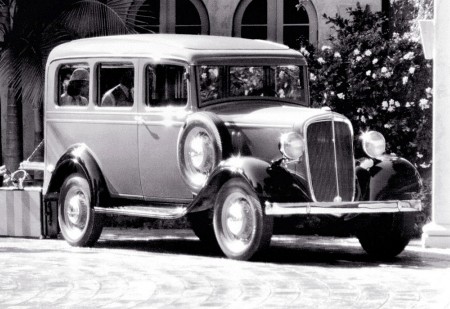 The Suburban nameplate started off back in 1935 as a "carry all" concept, using a conventional truck chassis to build a vehicle that carried eight people in three rows of seats. The first vehicle was specifically built for the U.S. National Guard military units, with a 90 hp engine and much of the body constructed from wood. By 1956, a V8 became standard. In 1957, the Suburban was available for the first time with four-wheel-drive. At one point, the Suburban was offered under both Chevrolet and GMC badges, although now the GMC version is called a Yukon XL.
In 2010, Chevrolet held a competition in Saudi Arabia to find the Kingdom's oldest running Suburban. It formed part of the celebrations to commemorate its 75th anniversary. The winner was Mohamed Mohamed Ali Saeed from Jeddah, owner of a 1968 GMC Suburban, who was awarded with a special 75th Anniversary Diamond Edition Chevrolet Suburban. He still drives the old one daily, even on 1000-km trips.
Here is a recap of all the various Chevrolet Suburban models over 75 years.