Chevrolet Trailblazer 2013 world-debut at Dubai Motor Show

In a surprise move, Chevrolet will introduce the all-new 2013 TrailBlazer midsize SUV at the 2011 Dubai Motor Show this November. Built on a new global body-on-frame midsize platform, the TrailBlazer will "combine the hauling and towing capability of an SUV with the ride comfort and efficiency of a crossover." In reality, it is based on the Chevrolet Colorado pickup and will likely be built in Thailand and Brazil for sale in countries outside North America.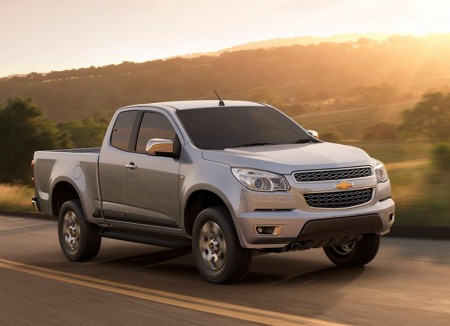 Considering its roots, the 2013 Trailblazer will likely compete with basic products such as the Toyota Fortuner and the Mitsubishi Pajero Sport. However, no further details have been released yet. Expect the new offroader to reach showrooms in Saudi Arabia, UAE, Qatar and other GCC countries closer to the middle of 2012.
Update: Only a concept version was unveiled at the Dubai Motor Show in November. The production version was launched in October 2012 here.