Toyota FT-86 finally debuts as GT 86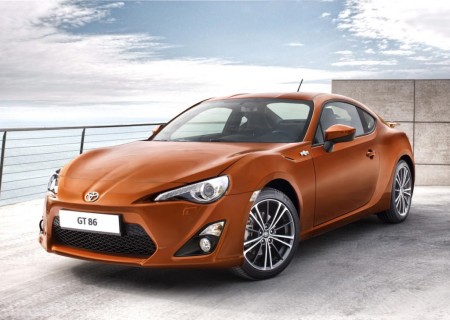 The much-hyped Toyota FT-86 has finally been revealed, except that the marketeers have decided to rename the production version as the Toyota GT 86, after spending millions marketing the FT-86 name. Toyota's new GT 86, with its name derived from the AE86-code Toyota Corolla GT-S of the 1980s, makes its world debut at the Tokyo Motor Show on November 30. The compact 2+2 model will go on sale in Europe in June 2012, but is also slated to come to the Middle East. Incidentally, it will be known in Japan as the Toyota Hachiroku, which translates to simply Toyota 86.
The 2013 Toyota GT 86 was a joint development with Subaru, who will have their own nearly-identical version, and thus will be powered by a Subaru-supplied 2.0-litre "boxer" 4-cylinder engine. The motor is good for 197 hp at 7,000 rpm and maximum torque of 205 Nm at 6,600 rpm. Apparently they were trying to emulate Honda Type-R cars and their driving "purity" and ended up with output similar to what Honda already managed a decade ago.
Toyota claims the GT 86 also has the "world's most compact four-seat design" to create a car that "benefits from light weight, low inertia and a low centre of gravity to achieve the best possible power-to-weight ratio." The car has a 53:47 front-to-rear weight distribution. The GT 86 measures 4,240 mm long, 1,285 mm high and 2,570 mm wide, dimensions which supposedly make it the most compact four-seater sports car available today, much smaller than a Hyundai Genesis but slightly larger than a Mazda MX-5 Miata.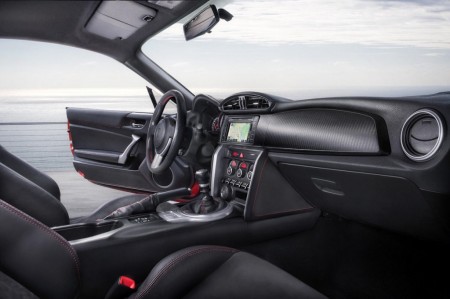 We expect the rear seats to be useless though, and the interior, while somewhat pretty in the pictures, probably consists of hard plastics to bring down the price.
The GT 86 is described as "light" but the official figure remains to be seen. The suspension features MacPherson struts at the front and double wishbones at the rear. The car rides on 17-inch wheels and is fitted with ventilated disc brakes fore and aft. There is a choice of 6-speed manual or automatic transmissions. A limited-slip differential is standard, while ABS and switchable vehicle stability control systems have been tuned specifically to minimise electronic intervention.
The FT-86 was originally touted to be an affordable sports car, but we estimate the pricing for the Japanese-built GT 86 to be around Dhs 120,000 when it debuts in the UAE, possibly a little cheaper in Oman and Saudi Arabia. At the price, a trio of American RWD muscle-cars, a couple of Japanese FWD coupes, a Korean RWD contender can be had, all V6-powered and larger. While the GT 86 will likely offer a better driving experience, it remains to be seen how well it lives up to its hype in the real-world market.