News round-up: Mercedes-Benz hybrids in Dubai, lower driving age in Abu Dhabi, 2014 Cadillac CTS leak and Bridgestone tyre safety in Qatar

This week, the Atlantis hotel in Dubai goes green with Mercedes-Benz hybrids, Abu Dhabi is thinking of reducing the mimimum driving age, some 2014 Cadillac CTS surface, and Bridgestone promotes tyre safety in Doha.
The Atlantis hotel on the Palm Jumeirah in Dubai has partnered with Mercedes-Benz dealers Gargash Enterprises to become the first resort in the region with an entire fleet of hybrid cars. The hotel will offer guests transportation in efficient Mercedes-Benz S 400 Hybrid cars, provided by Gargash's Sixt Car Rental.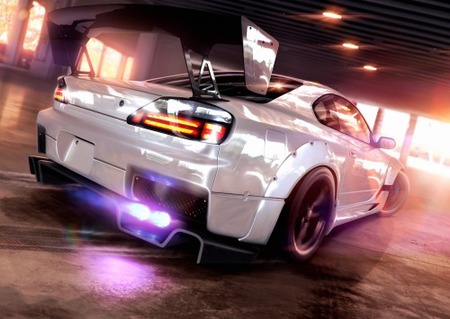 There is talk in Abu Dhabi that the minimum driving age could be reduced to 16. Within the framework of the law, those below 18 would only be allowed to drive in the presence of a chaperone who is well over the legal driving age, and they would only be permitted to drive vehicles with speed limiters that prevent vehicles from being driven over a certain speed, besides serving to record and monitor driving speeds. Public reaction has been negative.
General Motors has released teaser images of the 2014 Cadillac CTS on the internet, only they're acting like it was an unintentional leak. Should be a good-looking car though, compared to the boring ATS and XTS.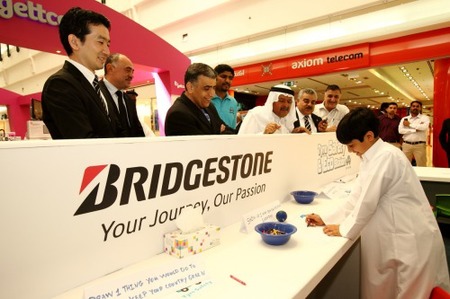 Bridgestone held their third annual 'Tyre Safety and Eco Station' campaign recently in Doha, Qatar. The multi-purpose station, set up on the ground floor of the City Centre Mall, ran its education and awareness campaign on tyre safety until the 23rd of March. A survey conducted during last year's roadshow revealed that 47% of Qatari motorists didn't check their tyres. Of those who practiced it, only 16% affirmed to do it regularly and 33% did it only every three months. When asked about the reason for not having done it, most of the drivers admitted to not knowing how to do it.