Dubai Police gets Chevrolet Camaro cop car

In a PR-building move, Dubai Police has added a Chevrolet Camaro SS to their fleet, apparently for "highway patrol" duties.
The photos were released on the Dubai Police Twitter page with very little details, other than promoting their new paint livery which may potentially spread to all other patrol cars.
The Dubai Police is currently running several different patrol cars in a bid to pick vehicles for their next-generation fleet. These include the Dodge Charger, Dodge Durango, Ford Taurus, Ford Explorer and the BMW 5-Series, with the Toyota Prado and the Kia Mohave already sealing the deal.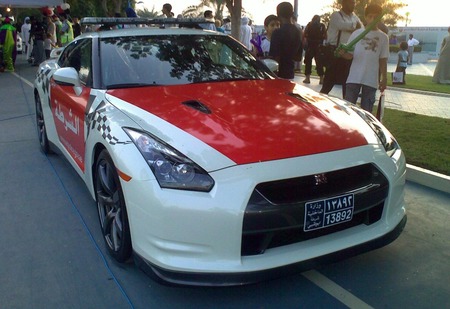 Normally, police departments around the world add fancy cars in their fleet just as a promotional tool, such as the Abu Dhabi Police's Nissan GT-R. Few use it for actual duties, such as the Italian Police's Lamborghini Gallardo.