So we got a 2014 Chevrolet Impala

Full-size sedans take a back seat to midsizers and compacts in the UAE, but they're big business in Saudi Arabia, the largest automotive market in the GCC. And the Americans are especially good at building big sedans. The 2014 Chevrolet Impala is a very important car for General Motors, and the importance they gave it is apparent from the first time you lay your eyes on one.
The Impala is a very attractive front-wheel-drive sedan, hiding its bulk really well with some nicely-placed lines and sharp surfaces.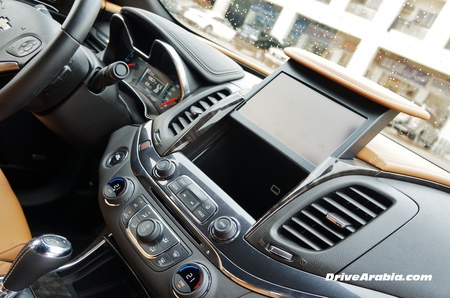 Inside, they really go all out with the soft-touch surfaces and stitched-leatherette padding. It's cushier in there than any random similarly-priced BMW. There's a fair amount of gadgetry too, at least in this top model, including a unique storage compartment that uses the LCD screen as a motorised cover.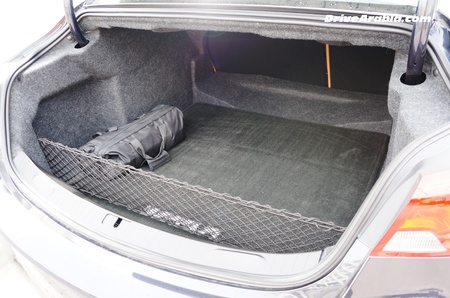 There's no shortage of space, especially in the back, with more apparent legroom than a Ford Taurus and more relative headroom than a Toyota Avalon. And the boot is ridiculously large.
Compared to cars GM used to peddle just a couple of years ago, the Impala is a huge step forward. And it drives better than its direct rivals as well. When we took it out in a parallel road test alongside our unrelated SRT Viper exclusive, I actually enjoyed the sections where I drove the Impala, as a comfortable break from sports-car overkill. More in the full review.