First drive: 2018 MG RX5 and MG ZS in Oman
Believe it or not, China's state-owned SAIC is actually one of the biggest carmakers in the world, as they are wildly successful in their fast-growing home market. About a decade ago, they purchased MG Rover, turning the once-British maker of family cars, sports sedans and iconic sports cars into a mainstream maker of, well, family cars. MG's first crossover was the GS, launched in the GCC a couple of years ago. They've now added to the portfolio with the RX5 and the ZS, both compact crossovers roughly the same size as the existing GS.
Rather than dwell on the fact that one carmaker is offering three similarly-sized models with no consistent corporate look, we applaud the fact that there are a variety of choices under MG's roof now. Having driven all three crossovers (MG GS in an earlier road test), each one has distinct features that differentiate them.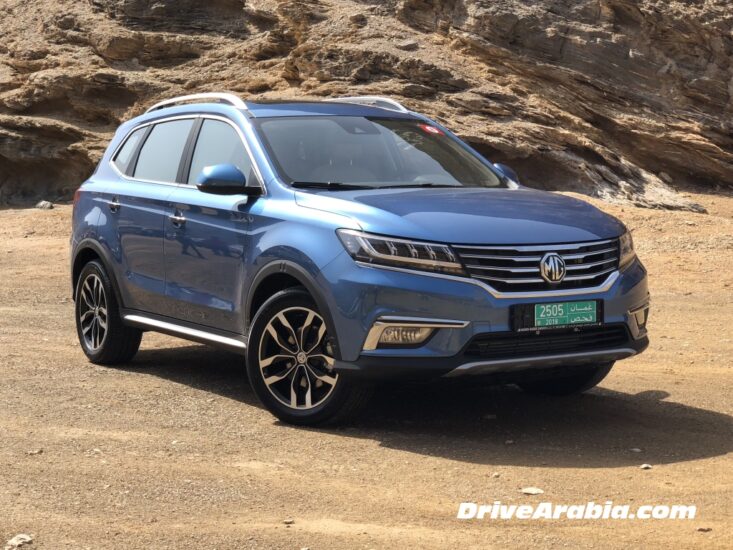 The RX5 is quite a revelation. Built to impeccable standards, we could find no odd panels or gaps, and it looks handsome as well, with a premium vibe due to the LED-laden headlights and tail-lights. Wheel options are 17-inch and 18-inch alloys.
The interior was lined with soft-touch surfaces featuring real stitching on the dash and door panels. Sure, the cabin design is somewhat reminiscent of VWs, but MG took it further with a clean centre-console featuring only basic controls, a colourful capacitive touchscreen with responsive swipe functionality and large icons, and even sliding covers for the front cup-holders. The interior puts the pricier Japanese competition to shame, and is a huge improvement over the hard-plastic cabin of the MG GS.
The cabin also features excellent legroom and headroom, especially in the rear. Boot space is very similar to most of its rivals too.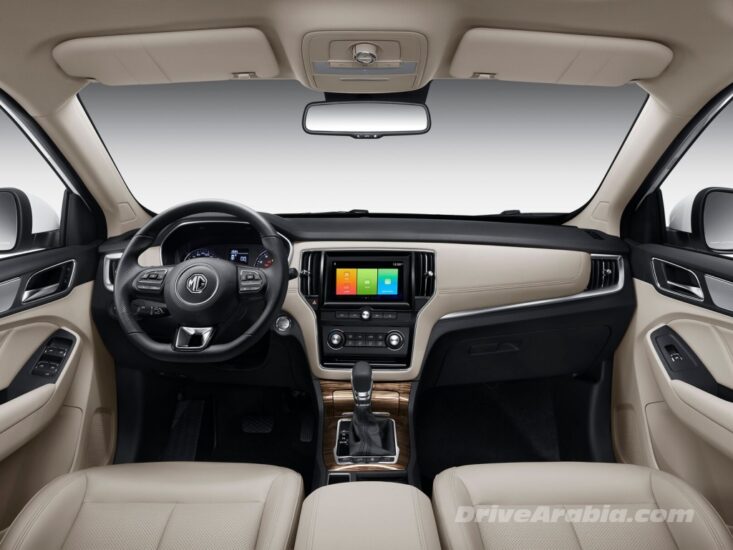 The MG RX5 can be had with either a 169 hp 1.5-litre turbo (with front-wheel-drive) or a 221 hp 2.0-litre turbo (with front-wheel-drive or all-wheel-drive). We drove it with the larger motor, mated to a 6-speed dual-clutch automatic. It has more than enough power, but its major issue is sizeable turbo lag, as power only surges in exactly between 1000 and 2000 rpm, which is where you stay in city-driving. So progress around low-speed roads can be a jerky affair. The gearbox is also slow to shift sometimes, requiring manual control in certain situations such as hills.
Out on the highway, where the motor stays in the turbo's power band, the drive is very good. Combine that with a smooth ride and well-controlled body motions, the RX5 makes for a more appealing package. Corners are met with limited body and decent grip in regular-speed driving. The steering is a bit springy and lacks feedback, while the brakes are good. The sound-deadening is average at speeds above 100 kph, but not far from certain Japanese rivals.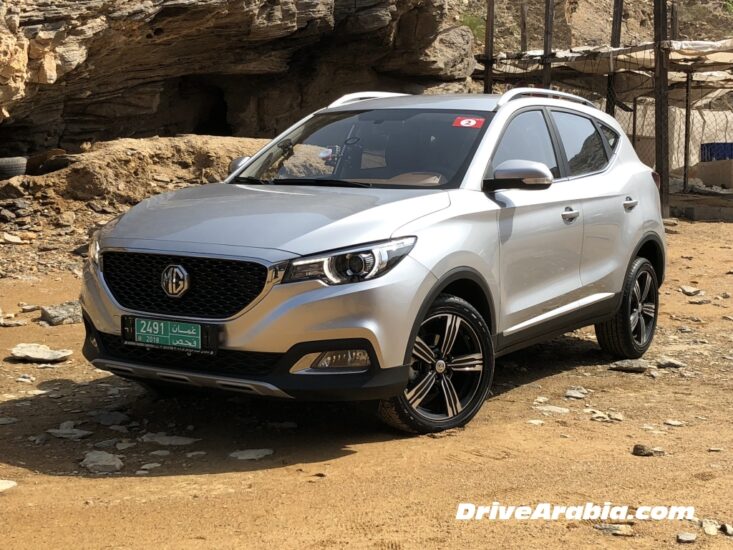 Moving on to the MG ZS, this one is a slightly smaller entry-level crossover with a sharper-sloping rear window. Wheel options are 16-inch and 17-inch alloys. It is very stylish in person, and you'd never guess that it costs about the same as a Kia Rio, and less than a Toyota Yaris.
The interior is just as clean and uncluttered as the one in the RX5, but has its own design language. It even has a stitched-leatherette dash as well as supple leather-look seats. The door panels are hard plastic, but have well-padded door inserts.
Cabin space is only slightly less than the RX5, while the boot is a bit smaller in length and a lot smaller in height. There are a decent number of storage spaces inside, but the open cup-holders up front are oddly small.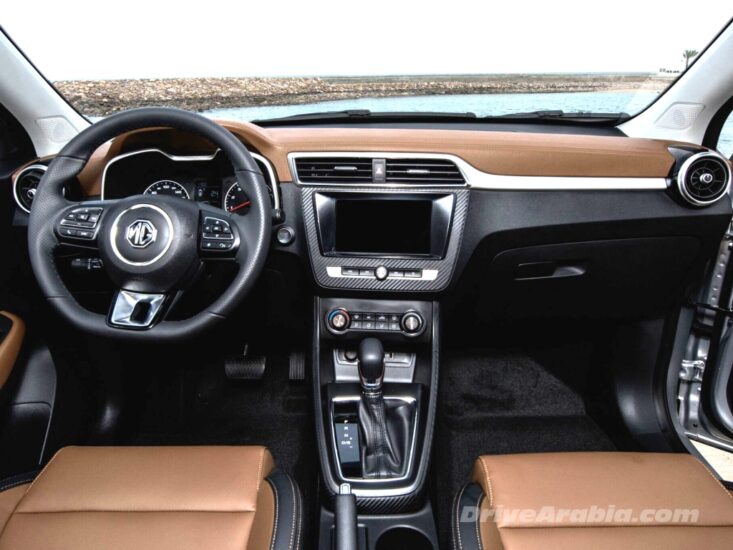 Powered by a 119 hp 1.5-litre naturally-aspirated engine mated to a 4-speed automatic and front-wheel-drive, it is underpowered but does not feel much slower than the aforementioned Kia Rio, and managed to climb hilly roads just fine, even if progressing slowly and revving hard. In the city, it's less of a hassle to drive, thanks to the linear engine response and straightforward old-school gearbox.
Unlike the RX5's fully-independent suspension, the ZS actually has an independent front and torsion-beam rear. Otherwise, ride and handling are very similar to the RX5, which is to say, pretty decent. And it's a nicer way to travel than having to endure a Yaris or a Rio.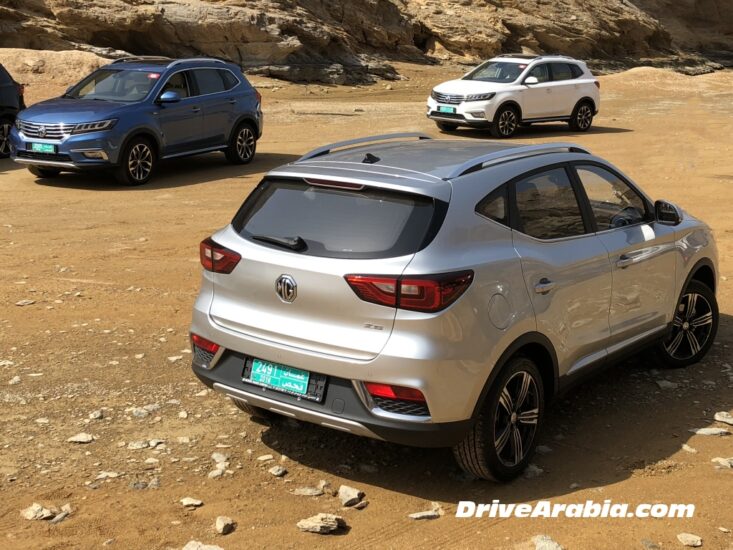 Both the RX5 and the ZS come standard with ABS, ESP, tyre-pressure monitor, auto hill-holding, front airbags and optional side airbags as well as parking sensors and rear camera. The RX5 is still very new, but the ZS has an EuroNCAP 3-star crash test rating, about the same as a Kia Rio and one star less than a Ford Ecosport. It's not quite there yet, but at least you know it is as safe as certain small cars. The cars certainly feel solid, and not the stereotypical "tin cans" you may be thinking of when it comes to Chinese cars. Surely the RX5 will do even better.
Taking a stroll around the new MG ZS and RX5 from China. Priced like a Yaris. Would you consider one?Review: https://www.drivearabia.com/news/2018/02/20/first-drive-2018-mg-rx5-and-mg-zs-in-oman/

DriveArabia.com ಅವರಿಂದ ಈ ದಿನದಂದು ಪೋಸ್ಟ್ ಮಾಡಲಾಗಿದೆ ಮಂಗಳವಾರ, ಫೆಬ್ರವರಿ 20, 2018
The rapid progress that Chinese cars are making is astounding. They are improving at a rate faster than the Koreans, and are already world-class in terms of fit and finish. Once they fine-tune their powertrain options, there is nothing to stop them rivaling everything from Toyota to VW.
For prices and specs, visit the MG buyer guide.
Photos by Mashfique Hussain Chowdhury and MG.