Lotus Evija with more than 1900 hp on world tour
Since Geely acquired them, Lotus has been churning out special editions of their existing models, but not a single new model. After this long interval, a new Lotus car is here, albeit still in display-piece form. Lotus rolled up the curtains for Lotus Evija, the brand-new electric hypercar from the British brand which rolls in with 1,973 horsepower. The car is currently being shown around the world and was in the Dubai showroom recently.
Under the skin of the Evija sits an electric powertrain with a 2000 kw Li-ion battery which juices its four electric motors, one at each wheel, to produce a combined output of 1,973 hp. With these four motors powering it, the Evija will silently catapult itself from 0-100 kph in under 3 seconds. The number does not breathe much confidence, as many petrol- powered hypercars are faster than the Evija with much less power.
But 0-100 kph acceleration, though quick, is not Evija's forte. Where this hypercar shines is at what lies beyond the 100 kph mark. For hitting 200 kph from 100 kph, the Evija takes just 3 seconds. And from a standstill, the Evija can touch 300 kph in less than 9 seconds.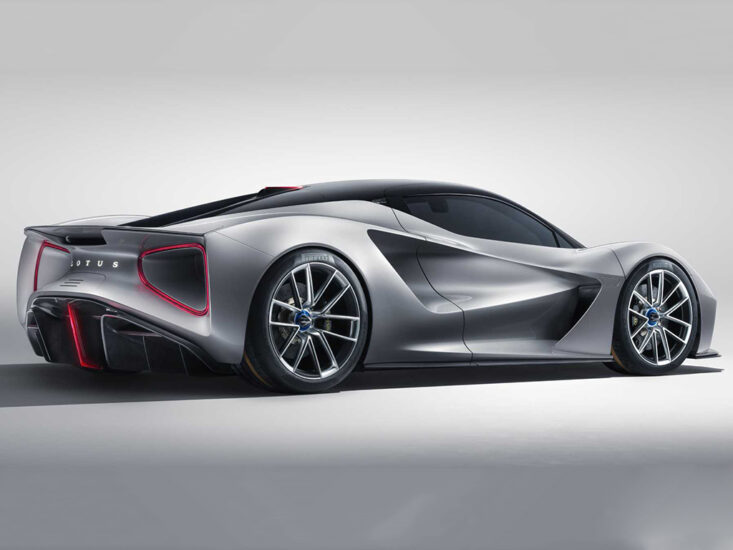 The Lotus Evija, being a Lotus should be great around corners, although it's not been seen being driven anywhere yet except on and off tow trucks. The body is sculpted by aerodynamics with vents, ducts and an active rear spoiler helping the body stick to the road. The electric motors can also vector torque to each wheel in a bid for optimum handling traits.
Charging the Evija is a breeze. Lotus claims that the battery pack can be completely charged in 9 minutes. This, though sounds sweet, needs an 800 kW charger which does not exist as of now. With 350 kW, the most powerful charger available now, the Evija can get charged up to 80% in 12 minutes, which is also a healthy figure. Lotus claims to achieve a targeted range of approximately 400 km.
Evija's pretty body is based on a single-piece carbon fibre chassis, a first for any Lotus. The total weight of the Evija with all its equipment is 1,680 kilos. It gets laser headlights and cameras in place of mirrors.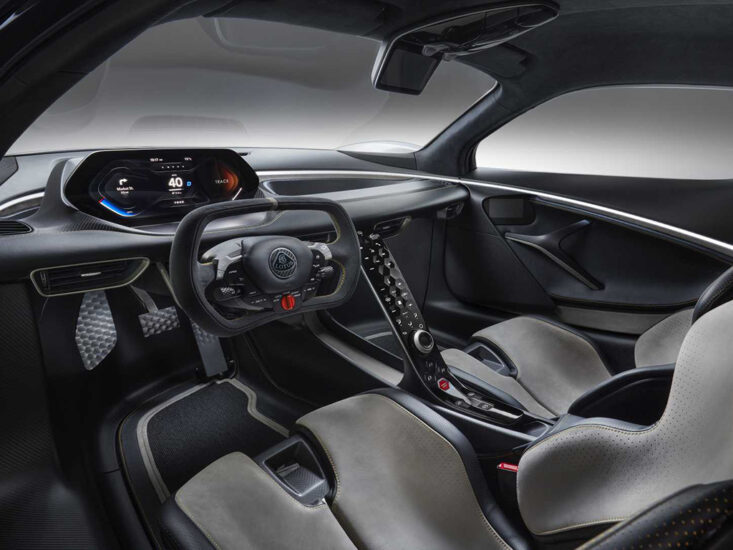 Only 130 of these will be made, in keeping with the new trend among supercar-makers to create a few ultra-exclusive models at sky-high prices to be bought as potential investments, rather than trying to crack the more mainstream sports car market. Each piece will set you back anywhere from US$ 1.8 million to 2.5 million. This is the target price set by Lotus, as the production of the Evija does not start until 2020, but you can order one right now as the display piece currently tours the world.