2020 Honda City debuts with Accord-like face
With the entire global car market making a vigorous shift towards crossovers, sedans are turning more and more irrelevant by the day. Especially in the small-car segment, individual buyers are wooed by the high-riding hatchbacks on stilts. But sedans are not dying without a fight. Honda has launched the seventh generation of their sub-compact sedan, the City.
The 2020 Honda City has grown in all dimensions. It is longer than the previous model by 113 mm and wider by 53 mm. It also sits 10 mm lower than before. The wheelbase has been shortened by 11 mm.
The 2020 City takes design cues from the Civic and Accord. An RS model ups the ante in the looks department with 16-inch wheels, gloss black front grill, LED headlamps, rear trunk spoiler and an exclusive Ignite Red paint. However, it still looks more conservative than the outgoing model.
Inside the cabin, there is an all-new dashboard design which focuses more on ergonomics. It is a straightforward design with no unnecessary frills. Despite the shorter wheelbase, Honda claims that there is more room inside than before due to new underpinnings from the 2020 Jazz.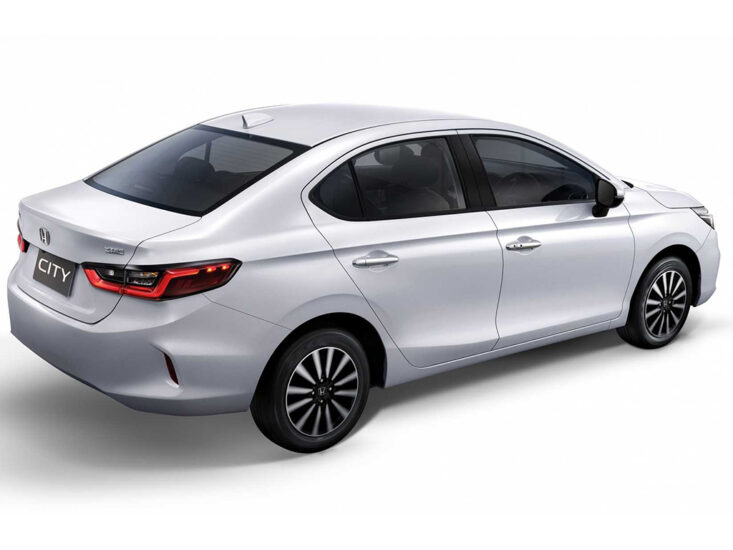 Powering the 2020 City is a new 1.0-litre turbocharged engine which produces 120 hp and 173 Nm. No groundbreaking stuff here, but this should be enough to help the City keep its head afloat in the raging sea of crossovers.
The 2020 Honda City was first revealed in Thailand and will go on sale there by the end of the year. Expect the new model to debut in the UAE, KSA and GCC before summer next year.