2023 Chevrolet Corvette Z06 breaks cover with an 8,600 rpm redline
News of the whole car world going bonkers for batteries and electric juice are everywhere. That didn't stop GM's engineers develop a 5.5-litre, 670 hp (at 8,400 rpm!), naturally-aspirated V8 that revs to 8,600 rpm. The new 2023 Chevrolet Corvette Z06 is here to get petrolheads pulses racing. 
When the mid-engined Corvette came around, it came with performance numbers matching the crazy previous-generation ZR1. This was just an indication of what was to come with the new Z06.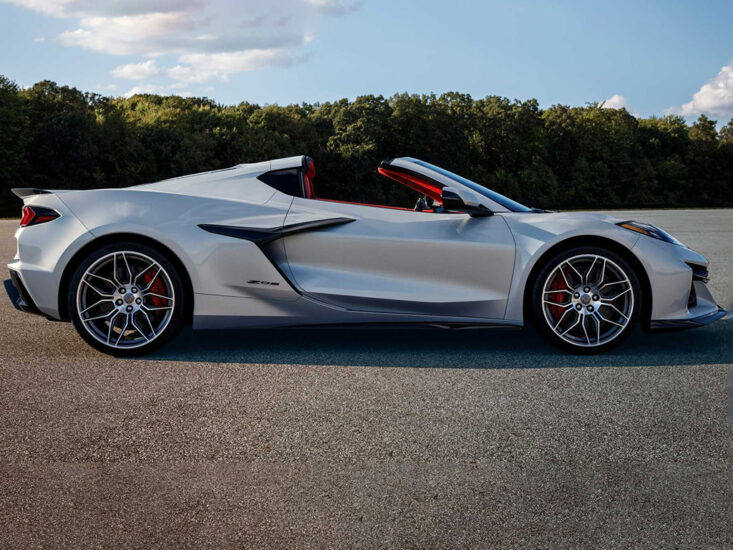 The new engine is a naturally-aspirated, all-aluminum unit with a flat-plane crank and a stratospheric redline of 8,600 rpm. This V8 thrusts the Corvette Z06 from 0 to 100 kph in just under 2.8 seconds. Thank the 623 Nm of torque for that. All this torque is handled using an eight-speed dual-clutch transmission.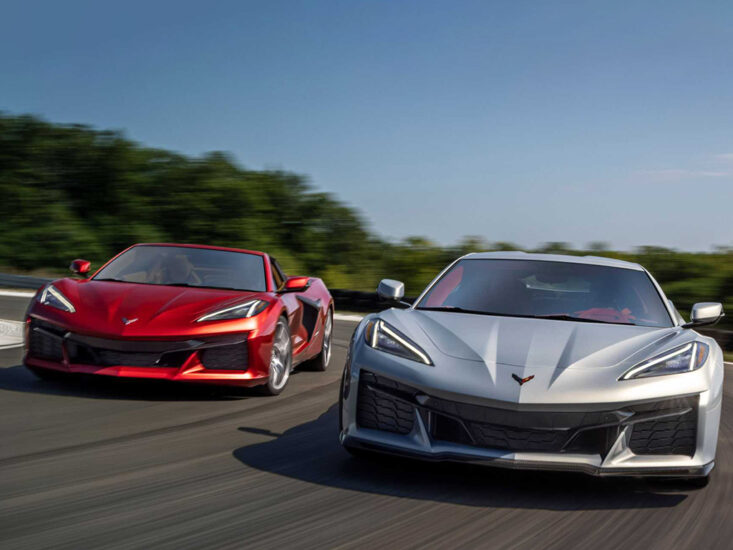 The Chevy Corvette Z06 gets a different front design, inspired by the need for more cooling. Speaking of cooling, it uses five different heat exchangers to keep the temperatures down. The whole car is 91 mm wider than a regular Stingray for improved handling. The rear is highlighted by the quad exhausts that the engineers spent two years on tuning. There is a slightly less-crazy rear spoiler with an installable wickerbill that can add more downforce to the mix.
If you wish for an even more aggressive design, tick the box against the carbon-fibre aero package. This brings the design of the Z06 closer to that of the race car with new splitters, dive planes, and a massive wing. If you need to add more go with this show, choose the Z07 Performance Package. This will throw in FE7 suspension and bespoke Michelin Sport Cup 2 R ZP tyres to the mix.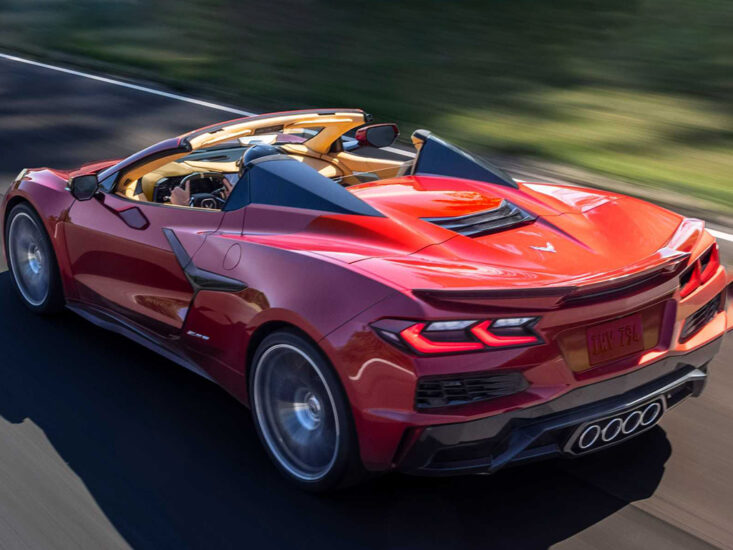 The standard suspension of the Chevrolet Corvette Z06 is also uniquely made for it. There are a bunch of additional settings as well if the driver wishes to fiddle with it more. The wheels of the Z06 measure 20-inches at the front and 21-inches at the rear, the largest ever on a Corvette, wrapped around in 345s at the back. The standard brakes on the Corvette Z06 are already improved over the Stingray's units with larger rotors that come with more pistons. But if you need a better bite, there are optional carbon fibre brakes on offer as well.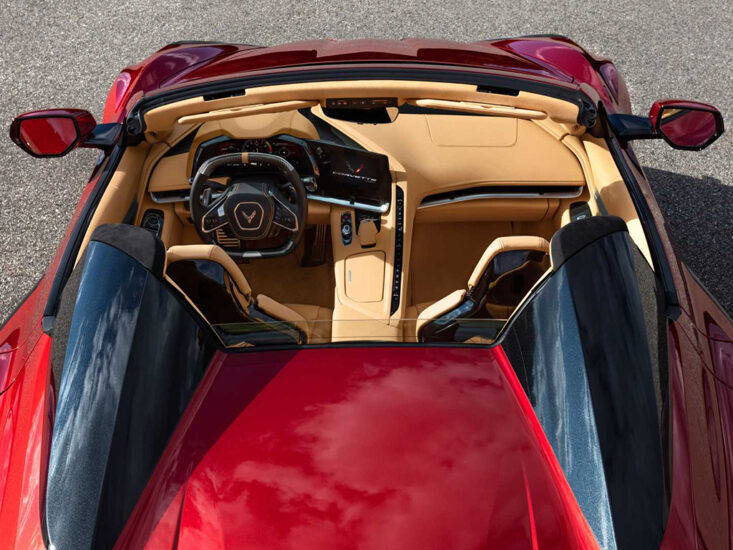 The 2023 Chevrolet Corvette Z06 is an unhinged creation in the midst of all the electrified supercars. But that is the charm of this mad beast. Chevy is not oblivious to the change in the world with a hybridized Corvette E-Ray on the horizon.
The Z06 will go on sale in the middle of 2022, and could arrive in the UAE, Saudi Arabia and rest of the GCC by the end of the year.