Peugeot 308 2012 facelift revealed

Peugeot has revealed the new 308. The 2012 Peugeot 308 gets a minor face-lift and some engine changes, improving fuel efficiency. A full debut will take place at the 2011 Geneva Motor Show.
The Peugeot 308 now has a Stop & Start system on its 112 hp 1.6-litre 4-cylinder engine. They have also introduced a proper manual gearbox for this model. Weight has been reduced by 25 kg on average on all the 308 models. The entry-level 1.6-litre engine produces about 98 hp, whereas the top-spec Gti produces 200 hp. Power in the diesel engine ranges from 92 hp to 163 hp.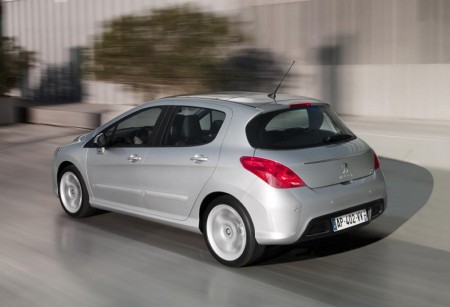 On the outside, there are now LED front lights with light guide as well as Xenon headlamps with titanium coloured mask.
The 2012 Peugeot 308 should make its debut in the UAE, Saudi Arabia, Qatar, Bahrain and other GCC countries in the second half of this year.
Keep track of the latest prices and updates in the Peugeot 308 buyer guide.