News round-up: Peugeot 301, Jaguar F-Type, Chevrolet Impala, Jeep Grand Cherokee & Range Rover Sport 2014 UAE/GCC launch

A couple of new cars were launched in the last few weeks and a couple of cars will be launched in the coming few weeks, almost all fresh nameplates for the GCC, and all revealed at events in the UAE.
The 2013 Peugeot 301, an all-new model sedan model designed for "emerging" markets, was finally launched here, at an event in Dubai, after other regional journalists drove the car late last year in Turkey. Powered by a 115 hp 1.6-litre engine, it is too big to be classified as a sub-compact, and too small to go against popular compact sedans. It does come at a sub-compact price (and engine), but offers compact levels of space. We skipped the event because there was no drive-time involved, but we hear it is pretty good.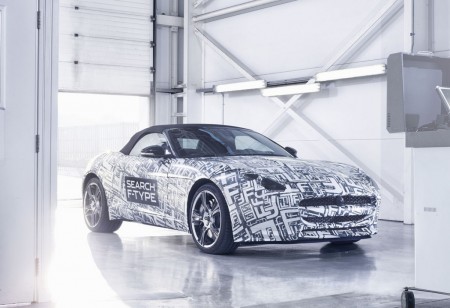 The 2014 Jaguar F-Type was publicly launched at an event in Dubai by the Dubai dealer last week, after carefully-picked regional "journalists" drove the car in Spain earlier. The sports car, currently available only in convertible form with three engine choices, has been much-hyped among media circles, although it hasn't caught the fancy of the general public as a new Porsche does. We were invited by the dealer, but skipped the event because there was no drive-time involved, and we aren't on good terms with Jaguar's PR people.
The 2014 Chevrolet Impala full-size sedan is about to be launched in the GCC this week, possibly at a media event in Dubai. It is a front-wheel-drive V6-powered replacement for the rear-driven Chevrolet Caprice, and no V8 will be offered. Think of it as a stretched Malibu with proper rear legroom. We aren't invited to the event because we apparently aren't on good terms with GM.
The 2014 Jeep Grand Cherokee is going to be launched at a media drive event in the UAE in a couple of weeks. The new model features a facelift, a new top-spec Summit model, a larger 8.4-inch multimedia touchscreen system, and carryover engines, among other minor changes. We definitely are invited to this one.
The 2014 Range Rover Sport will be locally debuting at an invite-only public event on the 4th of June in the UAE, hosted by the Dubai dealer. It will be offered here in supercharged V6 and V8 forms. Ironically, we received the dealer invite because we are Range Rover customers, even while we don't get any invites to media drive events, as has been Land Rover's policy with us for the past decade.
For more information, be sure to visit the Ultimate Car Buyer Guide as it gets updated in the near future with these new models.